Welcome To The Practice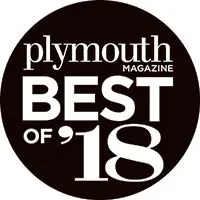 Welcome to the Lake West Chiropractic and Natural Health website! We would like to invite you to tour our office where Chiropractic, Acupuncture, Massage Therapy, Non-surgical Treatment of Disc Herniation, and Exercise Rehabilitation come together to create a holistic environment. We serve the communities of Plymouth, Long Lake, Maple Grove, Wayzata, Orono, Minnetonka, Rogers, Otsego and beyond. Dr. Jeffrey Wock, D.C. is a chiropractor that specializes in chiropractic care and acupuncture. Voted
"Best Chiropractic Practice 2018," Best Acupuncturist in the city" for 2016, and
"Best Chiropractor in the city" by Plymouth Magazine from 2010-2018
, he is dedicated to giving you the best care possible and to get you on the road to good health in an efficient and thorough manner. Dr. Wock has also been recognized by
Minnesota Monthly Magazine
from
2014-2017
as one of the
"Top Chiropractors in Minnesota."
Lake West Chiropractic & Natural Health has consistently been distinguished as
"Best of Plymouth" since 2010
. Our clinic was also named in the top 3
"Best Healthcare facilities" in the West Metro area, as well as in the category of "Best Massage" from 2012-2015 by Plymouth Magazine.
Our Plymouth practice is equipped with modern chiropractic equipment, digital x-ray and technology. With many years of chiropractic training and education, we have treated many patients with conditions ranging from whiplash to scoliosis to herniated discs to sciatica. We have had stunning success with these conditions and many others. Patients seeking treatment at Lake West Chiropractic and Natural Health are assured of receiving only the finest quality care, because Dr. Wock has a genuine concern for your well-being.
Our chiropractic practice is conveniently located in Plymouth near Rockford Road and 494 across from Cowboy Jacks at 4100 Berkshire Lane North Suite 124, Plymouth.